via HuffPost, by Charles Stephens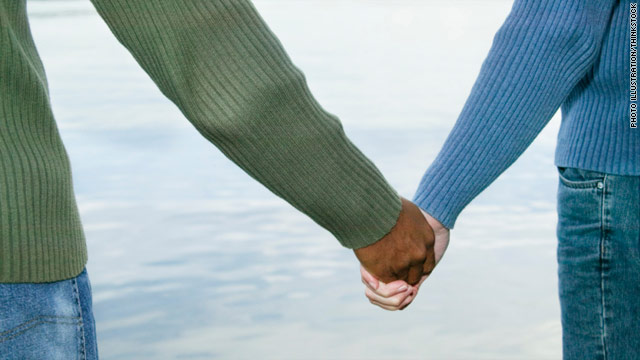 We finally are starting to scratch the surface of the depth of the HIV crisis among young black men who have sex with men (MSM). Late last summer the Centers for Disease Control and Prevention (CDC) announced the most recent HIV incidence numbers, indicating that young, black MSM were the only population in the United States that showed an increase. In the three-year period between 2006 and 2009, there was
an almost 50-percent increase
in HIV incidence in that group.
This information was startling. Those of us working in the field had suspected that the HIV incidence numbers among young, black MSM would be disproportionately high. But to know it, to hear it confirmed, was shocking. For a few months after the updated HIV incidence numbers were announced, there seemed to be a collective gasp, even as we struggled to crank out solutions. And since then there has been a persistent conversation among many sectors of the HIV prevention realm about next steps. Just what are we going to do next?
So it was this spirit of persistence to find answers that many of us brought to the White House LGBT Conference on HIV/AIDS in Atlanta, Ga. on April 19. Held at the Morehouse School of Medicine, the conference was as well attended as it was ambitious. On the campus of a historically black college, in a historically black community, the symbolism was as rich as it was breathtaking. Those of us who attended assembled dutifully, with both grace, because we were called, and urgency, because of the calling. Several White House officials, including Dr. Grant Colfax, the new director of the Office of National AIDS Policy, as well as numerous HIV experts, gathered to talk about the HIV epidemic today in LGBT communities.
Two groups that entered almost every conversation were young MSM and transgender populations. Dr. Kevin Fenton, director of the CDC's National Center for HIV/AIDS, Viral Hepatitis, STD, and TB Prevention, shared his insights about the social and structural drivers of HIV, particularly among vulnerable populations and sexual minorities. He affirmed the commitment of the CDC to LGBT communities and announced some of the agency's next steps, including a roll-out of additional social marketing campaigns.
Homophobia must frame how we think about the devastating impact of HIV. This was a key insight to the entire conference. Anti-gay stigma, HIV stigma, and environments that dehumanize and demean sexual minorities and gender-nonconforming people create a perfect storm for HIV and other public health disparities. Young, black MSM and transgender people are vulnerable in a variety of ways, including to physical and psychic homophobic violence, familial and community rejection, discrimination, and a litany of other kinds of social stigma. These vulnerabilities fuel health disparities, particularly with regard to HIV. As Dr. Patrick Sullivan, an Emory University professor and researcher, stated, "homophobia is a public health hazard." In this sense, the scientific and social, negative health outcomes and human rights and, by extension, sexual rights, are not separate spheres but are intricately connected within a wider spectrum of issues we must work on together, and not separately.